Become a SATOS partner
The SATOS partner program; 50/50 lifetime profit share.
Since the creation of SATOS in 2013, we have been offering a partner program. By supplying new customers, via a personal link, partners participate in part of the profit. What makes us different? Higher and lifelong commissions for large and small, private or business. Your network is valuable.
How does the partner program work?
We have made our partner program just as easy, well-arranged and, above all, fair as possible as our trading platform.
Create a Tapfiliate account;
Go to "assets" within your account;
Copy and share your personal link to refer your network to SATOS.
Receive your share of the profit in euros on your bank account every month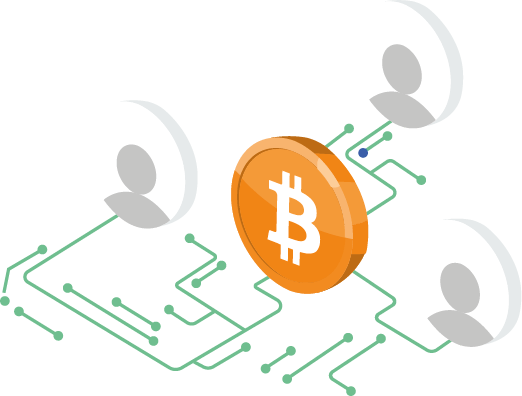 For large and small
The perception that becoming a partner is only reserved for parties with a website or a very large network is persistent. We are happy to help dissolve this idea. As a loyal customer you probably talk about SATOS within your personal network, you want to be rewarded for this! We do this by sharing the profit 50/50 * with you. After all, it is a Proof-of-Work model, to stay within the cryptocurrency terms.
Commission
We don't bother with it, as a partner of SATOS you receive about half of the profit that is made on customers you make. This percentage translates to 0.5% of each total purchase or sale amount of the customers you have introduced.
Lifetime
SATOS does not work with accounts, but our system recognizes recurring users. Our system recognizes users by account numbers, e-mail addresses and names. We do this for the required verifications, among other things, but also to offer our partners lifelong income.
Clear
When you have created a partner account, you will find a clear dashboard on the homepage with all the important statistics: clicks, applied customers, conversions and commissions.
Payouts
Because we do not work with accounts at SATOS, payouts are sent monthly to the bank account number you specified.
API and additional information
For additional information about our API and implementation, see our accompanying intercom article.